Little Spoon From Peshtigo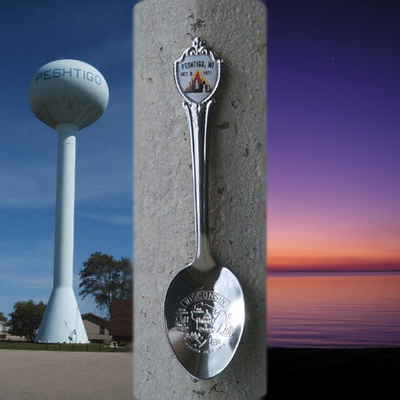 Little Spoon from Peshtigo is a song about the 'surreal' experiences of Mr. Paul Berkholst on his visit to the United States last year. More specifically, the song is mostly about a single day of his visit - September 22, 2007 - the day Paul spent in Peshtigo, Wisconsin at the Peshtigo Fire Festival. On that day I drove up to Menominee, Michigan, about ten miles from Peshtigo, where Paul was staying with his friend Dave. I arrived late in the afternoon just as Paul and Dave had returned from the Peshtigo Fire Festival. Paul's description of the day's festivities, his Peshtigo Blog , his odd mementos, his unique perception of life in the US, his bewilderment of water towers, his sense of humor, his love for the music of Frank Zappa (a lot of Zappa references in this one folks) and of course the little spoon with the giant fire on it, all serve as the inspiration for this song.

This song also alludes to the great Peshtigo Fire of 1871 which is mostly forgotten because it occurred on the same day as the great Chicago fire.

Little Spoon from Peshtigo had its world premiere August 18, 2008 on Dutch Public Radio, NPS Radio6, on a show called "Jazz, World and Beyond…" hosted by Vincent van Engelen and Co de Kloet. www.nps.nl/studio6

Joe Hasiewicz
August 23, 2008

Little Spoon From Peshtigo Listen to streaming audio
World premiere on Radio6 - Little Spoon From Peshtigo Listen to streaming audio
Copyright © 2008 Joseph Hasiewicz Jr/Units of Music, ASCAP
Michael Kent Smith
Guitars

The Mysterious


Sam Orbec
Alto Saxophone Vocals and Recorder
Julie Hasiewicz
Vocals
Steve Hashimoto
Bass
Maddie, Sam and Ally
as the
Peshtigo Crowd
Joe Hasiewicz
Vocals and Keyboards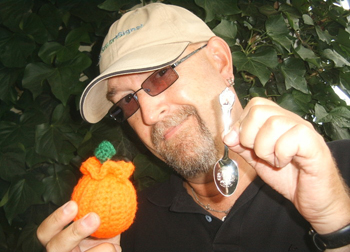 If you would like to download the mp3, click here and send me an email.